---
National Student Pride 2019
he annual pride festival with live streamed panels, performances and the Pride.Careers graduate recruitment fair was another huge success, with terrific involvement from the insurance sector. The following organisations were there:
Aviva (Titanium Sponsor), Legal & General (Titanium Sponsor), AIG, Aon, AXA, Chubb, CII, Hiscox, Lloyd's, Marsh, Zurich.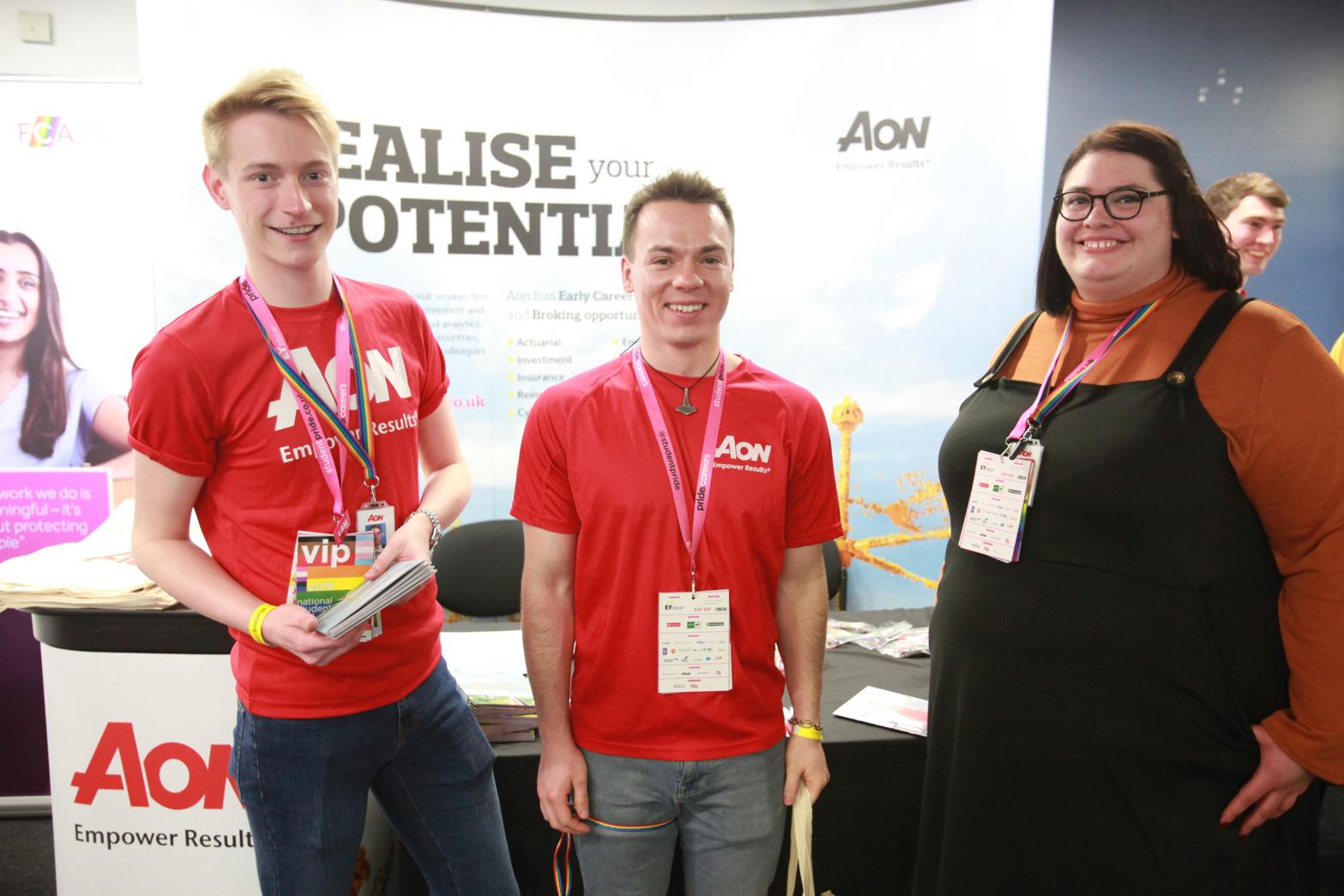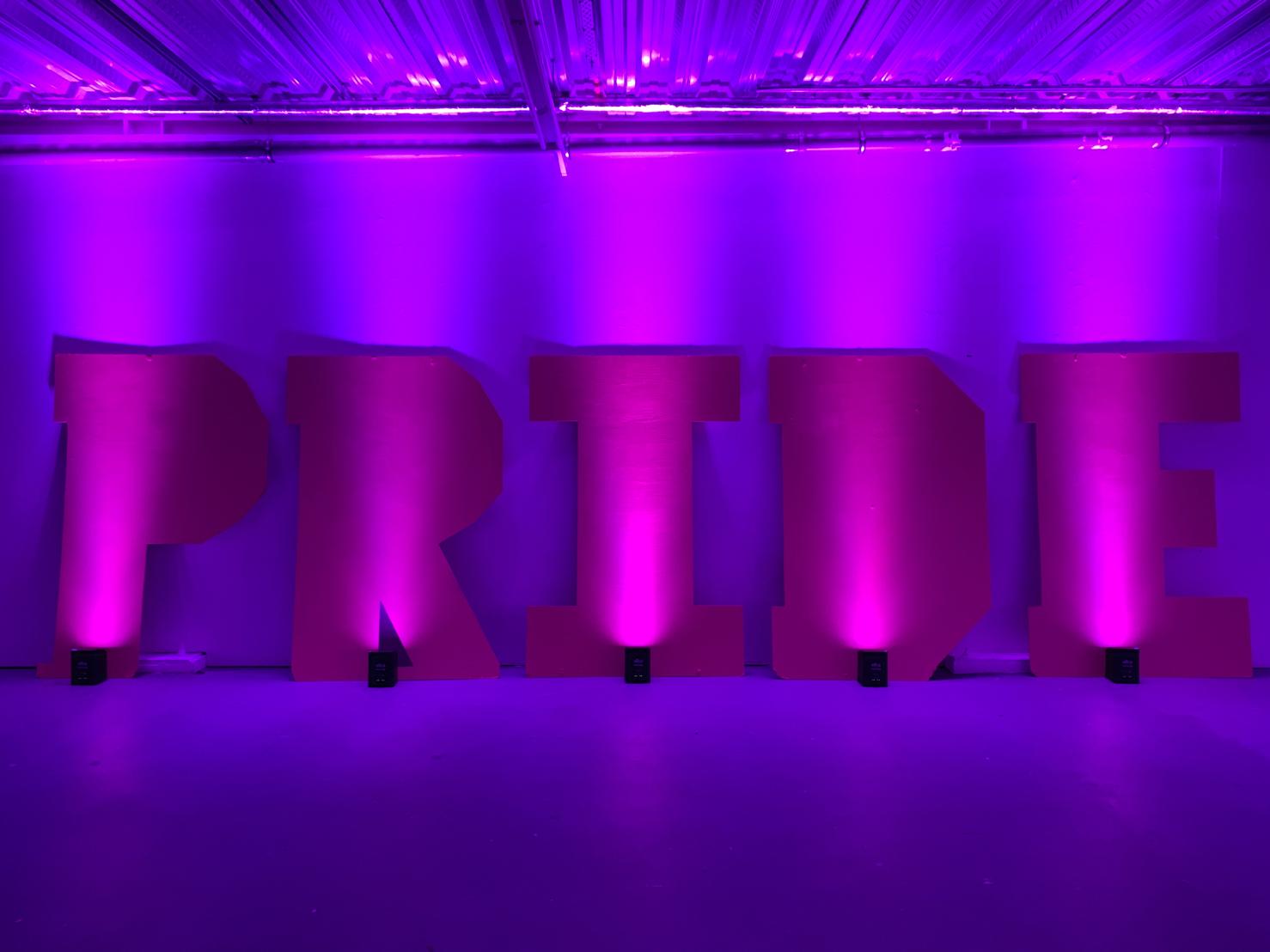 Link 5th Birthday: Inclusive workplaces : How far has the Insurance Industry come? What's next?
Link celebrated its official launch on 26th March 2013. We had a fantastic panel focusing on the business case for Diversity and Inclusion (D&I). On 12th April 2018, to celebrate our 5th birthday we return to the Great Hall at Aldermanbury, once again guests of Insurance Institute of London.
First we will got a retrospective of the progress made in our industry over the last 5 years, exploring the impact from an LGBT+ perspective and hearing from people at different stages of their career. We then welcomed Mx Pips Bunce, who introduced the topic of Gender Identity and Expression. After a lively Q&A, Jim Herbert introduced the newly launched Role Model Guide (2nd Edition) and associated short video.
Empowering Allies – July 2017
On Wednesday 26th July, Link, Aon and QBE collaborated to deliver the #EmpoweringAllies event, hosted by Aon. The goal was to activate LGBT allies into action by providing insights from the panel consisting of members from Aon and QBE plus Kris Phelps, Group Manager at Stonewall and special guest speaker, Dame Inga Beale, CEO of Lloyd's. With over 120 guests representing 55 companies, the conversation in the reception afterwards buzzed with ideas and reflections.
Student Pride – February 2017
Student Pride is a Careers Fair with a difference, blending stalls from top employers with speaker events addressing the issues and concerns of younger members of the LGBT+ members of the community. For a few years Aviva have been the only insurance form represented at Student Pride, this year Link decided to join them: we had members from Aon, CII, Lockton, Swinton, Swiss Re, WTW, XL Catlin, Zurich and the recruitment firm HFG.
Pride In London – June 2016
This year, the Link team were joined in my Parade by large contingents from AXA, Aviva and Willis Towers Watson. Link's t-shirts were sponsored by Swiss Re, with Aon and Zurich sponsoring the entry fee.
Link Charity Quiz Night – June 2016
Link's 2016 summer quiz took was hosted by XL Catlin in London. Suzanne Liversidge, Managing Partner at Kennedys Law as the quiz master with quiz and raffle prizes provided by Link supporting organisations: 4 New Square, 4 Pump Court, AIG, Emerald Life, HFG, Kennedys Law, Marsh and RPC Law. This year we supported London LGBT well-being and mental health support charity, London Friend and the Orlando Pulse Shootings fund-raiser.
Link Christmas Party – December 2015
Link celebrated another successful year with a party held at Aon's London office with support from RPC and Zurich. Our party coincided with World Aids Day, to mark this we supported the Terrence Higgins Trust and fundraised over £1,800 on the night to support their great work that is so vital to our community.
Link Quiz Night – November 2015
Link's 2015 autumn quiz took place at Willy's Wine Bar in London this November. Hosted by Managing Partner at Kennedy's Law, Suzanne Liversidge, this was our second Link quiz, this time promising to be bigger and better!
Dive In Festival – "An Audience with Lord Browne" – October 2015
John Browne, former CEO of BP and private equity leader, spoke about about his career and personal journey, and the evidence of the business case for diversity and inclusion. The event was opened by Lloyd's Chairman, John Nelson and Chaired by Aon UK CEO, Dominic Christian. Lord Browne's key message being "inclusion leads to enhanced employee engagement, which leads to superior profits."
Link's Dive In Festival Reception – October 2015
To celebrate Dive In and Link's key involvement in organising the festival's 'Out in the Market' day, Aon hosted a reception for Link members, insurance industry CEOs, and key supporters of Link following the Lord Browne event.
Recognising & Rewarding Network Members Event – September 2015
Link's Northern UK team, Link Up North, hosted a "Recognising and rewarding network members" workshop, in conjunction with GLEE@PwC in Leeds. The workshop explored the role that network leaders play, and how organisations can better recognise, reward and develop those individuals who are willing to go the extra mile to make a network successful. This workshop consisted of an expert panel of speakers, followed by a breakout session to allow members from different networks to discuss key themes.
LGBT Issues From a Lawyer's Perspective: How far have we really come? – August 2015
Kennedys Law hosted Link's August Link Networking event at their London offices. Their expert team of lawyers outlined how far the workplace has come over the last few decades with regards to LGBT equality, while covering some battles still to be fought.
Link Summer Party – July 2015
Allied World hosted Link's 2015 summer party with great views of the Thames and City of London. They keynote speaker of the Event was Inga Beale, CEO of Lloyd's who provided an update on the progress of the various Diversity & Inclusion initiatives that are ongoing in the London Market as well as shared her personal career story. Through donations of attendees and matched giving by Allied World, Link raised over £500 for Switchboard, a charity providing telephone and on-line support to LGBT people across the UK.
London Pride – June 2015
Link had its largest contingent ever in the group's third time participating in the parade this past June. Link's large group was joined by insurance teams sporting company banners and T-Shirts from Axa and Aon, making this the largest Pride London representation from the insurance industry.
Tough Mudder – May 2015
Link member, Jamie Brook organised a team of 10 of Link's finest members to take on the almighty Tough Mudder challenge. They faced a 12 mile obstacle course overcoming fire, electricity, ice, barbed-wire, heights, tear-gas and MUD! The team raised funds for Switchboard, a charity providing telephone and on-line support to LGBT people across the UK.
Link Winter Party – December 2014
Catlin generously hosted over 150 Link members and supporters at their London offices, providing superb food and drinks. Attendees were given a brief update on Link's progress over the pervious 12 months and plans for the future. Through donations of attendees and matched giving by Catlin, Link raised over £500 for Switchboard, a charity providing telephone and on-line support to LGBT people across the UK.
London Pride – June 2014
Link participated in a rainy London Pride for the second year in a row, with more companies represented than in 2014!
The Pursuit of Inclusion: Strategies that Work – March 2014
Link hosted its first event in Lloyd's famous Old Library, welcoming over 100 guests to hear from a panel on how LGBT networks have achieved success within major organisations. The panel highlighted strategies that can be applied across all diversity strands within workplaces, why diversity and inclusion are so important, and how this helps attract and retain the best talent.
The panel was chaired by Barbara Merry, from Inclusion@Lloyd's and included Peter Havelock, Partner, IBM Insurance division; David Stone, Partner, Simmons & Simmons; Helen Hodgkinson, Head of Culture & Inclusion, Nationwide; and Sarah Boddey, Head of Diversity & Inclusion EMEA, AIG.
August 2013 Networking Event
The first Tuesday of every month is a permanent fixture on the Link networking event calendar and is a great opportunity to interact with other LGBT members of the Insurance Industry. The event takes place at Balls Brothers, Minster Exchange.
London Pride – June 2013
Link participated for the first time in the London Pride parade. Link's large group was joined by insurance teams sporting company banners and T-Shirts from Axa and Aon, making this the largest Pride London representation from the insurance industry.
Link's Official Launch – March 2013
Link was officially launched with an event at London's Chartered Insurance Institute with a panel discussion followed by cocktails and canapes. The event attracted over 150 guests from more than 100 organisations from across the London insurance market.
The panel discussion was chaired by Ben Summerskill, CEO of Stonewall and included Nicolas Aubert, Managing Director for AIG UK; Jan Gooding, Group Brand Director, Aviva; Paul Jardine, COO Catlin Group & Deputy Chairman atLloyd's of London; Nick Major, Zurich's Chief Underwriting Officer; and Liz Bingham, Managing Partner for People, E&Y. The panel made the business case for LGBT inclusion in the workplace and why now is the time for the insurance industry to catch up with other sectors who are leading the way in attracting and retaining the best LGBT talent.